Ok, so like, my name is heather and I'm the founder of this wiki. And I am just going to discuss some important things with you guys.
For one, this is a friendly atmosphere. No foul language.

Yes, you can write/ create horror stories like on creepy pasta, and publish them for us to read. Even though this is Harlem Shake wiki, we can socialize nd collaborate stories we've written. This includes fanfics also. And Jordan,( you know who you be) you cannot publish that niall horan fanfic on this site. Put it on watt pad. It's inappropriate Jordan! Um, also if y'all need anything, you can contact me : my email is hhurt99@yahoo.com I usually use this email though: hurtheathers123098@gmail.com And I love you guys!!!!!!!!! Btw: Free hug Friday.
Love, heather. <3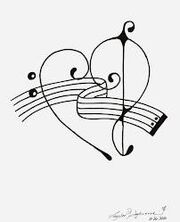 Community content is available under
CC-BY-SA
unless otherwise noted.